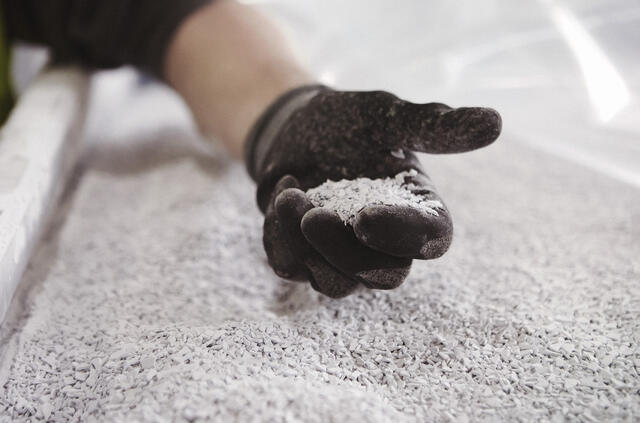 Recycling. Good in theory, better in reality.
Recycling installation waste has been possible for a few years now; recycling glued post-use flooring is the real challenge. Now, with break-through technology Tarkett is changing the game, giving customers in Europe a unique opportunity to recycle glued post-use homogeneous flooring, saving carbon emissions, preventing waste and building momentum on their sustainability goals. And it's not just words. The flooring will be recycled and transformed into raw materials for new products. Customers can now actively contribute to our ambition to create flooring with even more recycled content.
Launching in Scandinavia, Germany and France, the ground-breaking technology will operate under Tarkett's ReStart® take-back and recycling programme. It will initially cover post-use homogeneous flooring made after 2011, meaning the flooring is free from phthalates, a type of plasticiser no longer used in Tarkett flooring.
See how we recycle our post-use homogeneous floors in our recycling centre in Ronneby.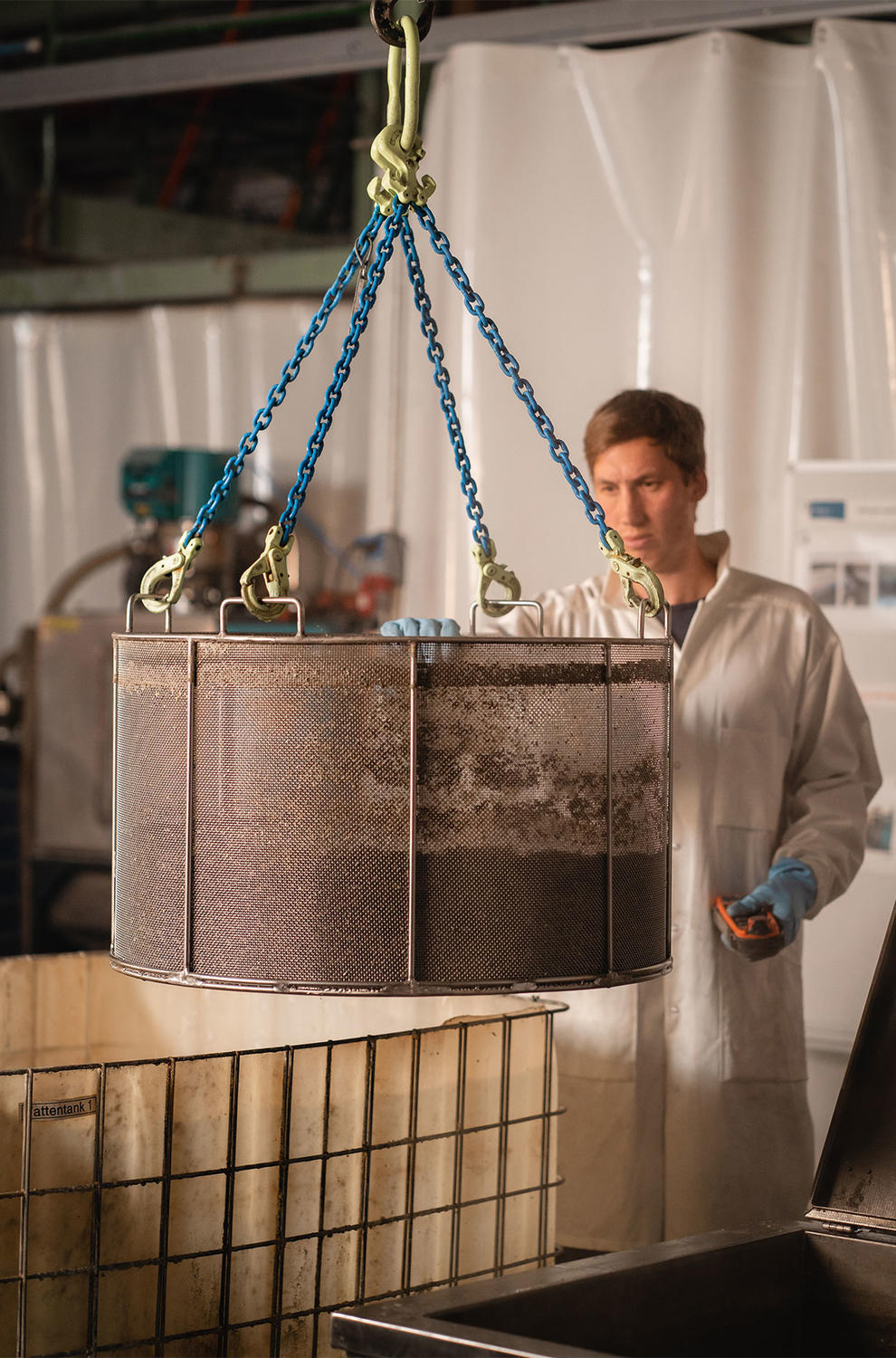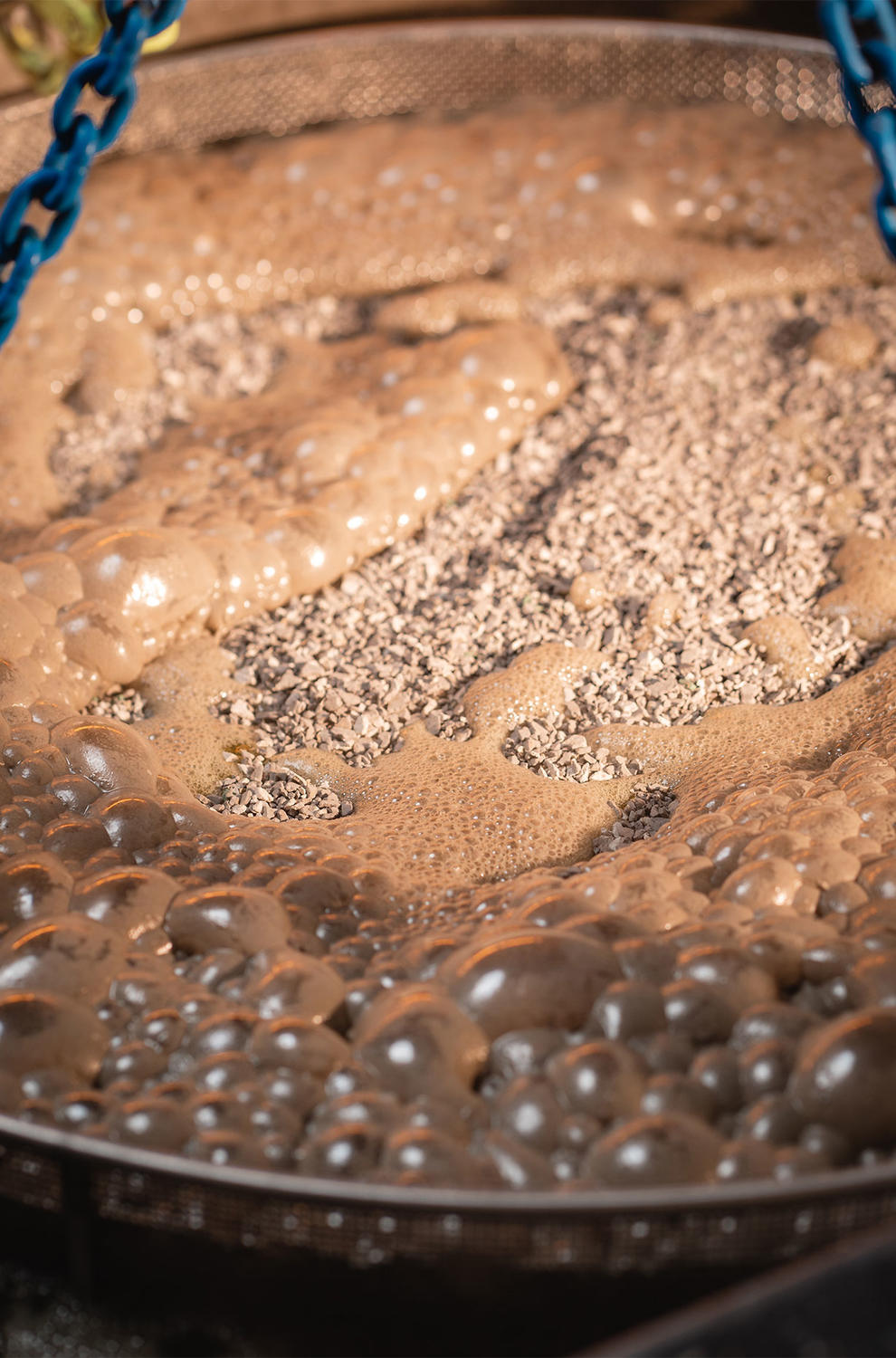 A technological breakthrough
Tarkett's new separation and recycling technology has overcome the challenges of recycling post-use homogeneous flooring. At our recycling facility in Ronneby, Sweden, the flooring can be granulated, washed to remove residues and glue, dried and safely recycled into new vinyl flooring. The recycling process is extremely resource-efficient, as each collected sqm of floor can be recycled into raw material enough to produce one sqm of new floor. We expect to recycle 8,500 tonnes or 3 million sqm of flooring at the outset by 2025, with a view to continue scaling.
"This is the result of a collaborative effort across Tarkett to re-imagine circular vinyl flooring, so our customers can benefit from expanded flooring recycling services and circular flooring," says Benjamine Proisy, EMEA Sustainability director. "It's all part of our sustainability journey and our ambition to help our company and our customers shift to the circular economy and reduce our carbon impact."
Lower emissions
Recycling 1sqm of iQ homogeneous vinyl post-use waste saves 11.8kgCO2eq.
Waste reduction
Cut down on waste and make sure your flooring doesn't go to landfill or incineration.
Green buildings
Recycling and purchasing flooring with recycled content can help you reach green building certifications.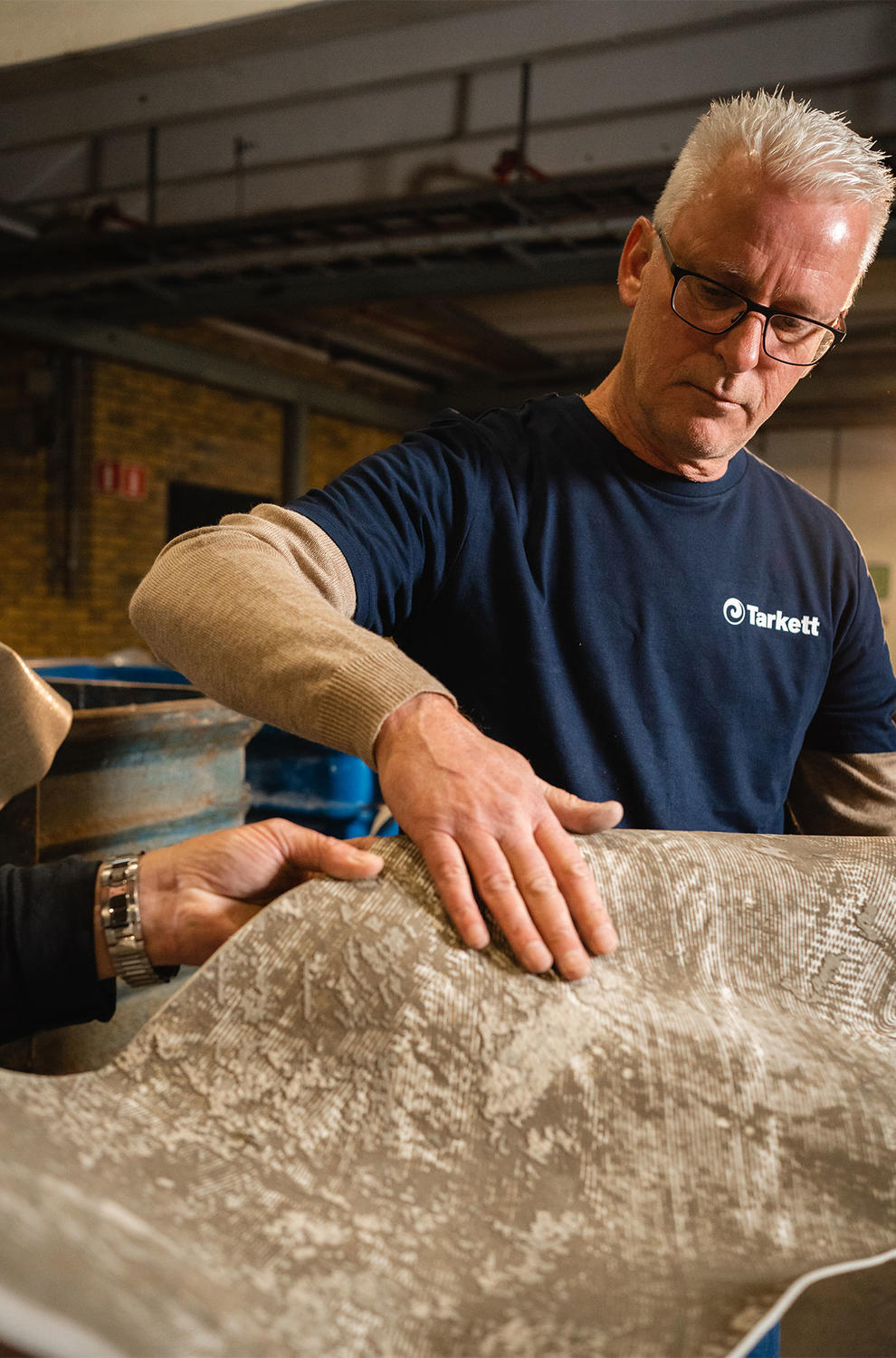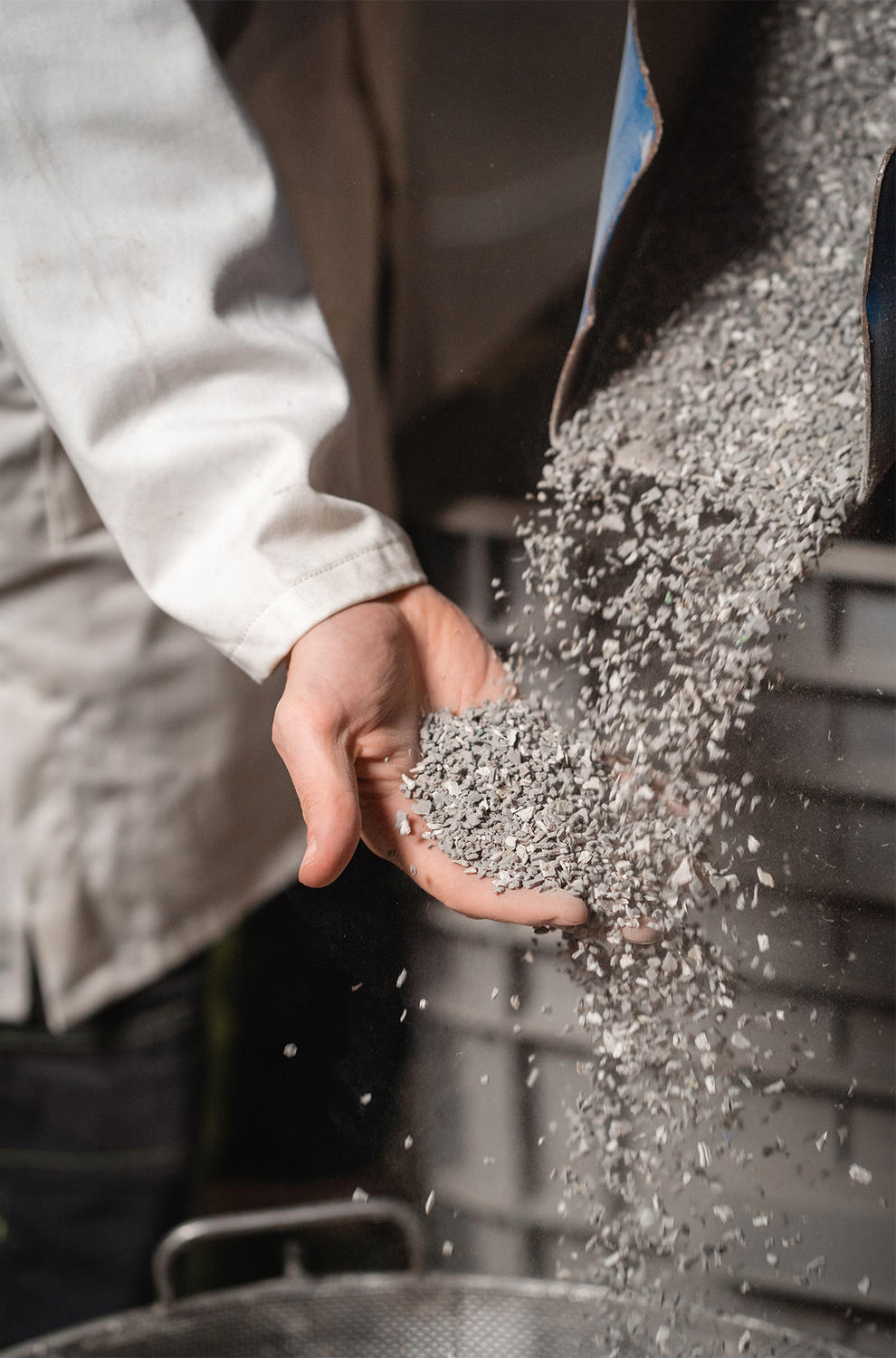 What does it mean for you?
• Lower emissions - Recycling vinyl flooring helps to save carbon emissions by avoiding the energy use required to extract and process virgin raw materials and the emissions from incineration and landfilling. 1sqm of iQ homogeneous vinyl post-use waste recycling saves 11.8kg of CO2*.
• Waste reduction – Cut down on waste in your journey towards zero waste to landfill, and save on disposal costs.
• Circular flooring - Vinyl can be recycled effectively up to eight times**. So we will be able to increase the recycling content in our products, providing you with more sustainable flooring. Our goal is to include 30% recycled materials by volume in our products by 2030.
• Green buildings – By recycling and purchasing flooring with recycled content, you're one step closer to achieving green building certifications.
• An efficient take-back and recycling service – We can collect your flooring through our established ReStart® take-back and recycling programme. We've already collected 109,000 tonnes of post-installation and post-use flooring globally, including vinyl flooring, between 2010 and 2020.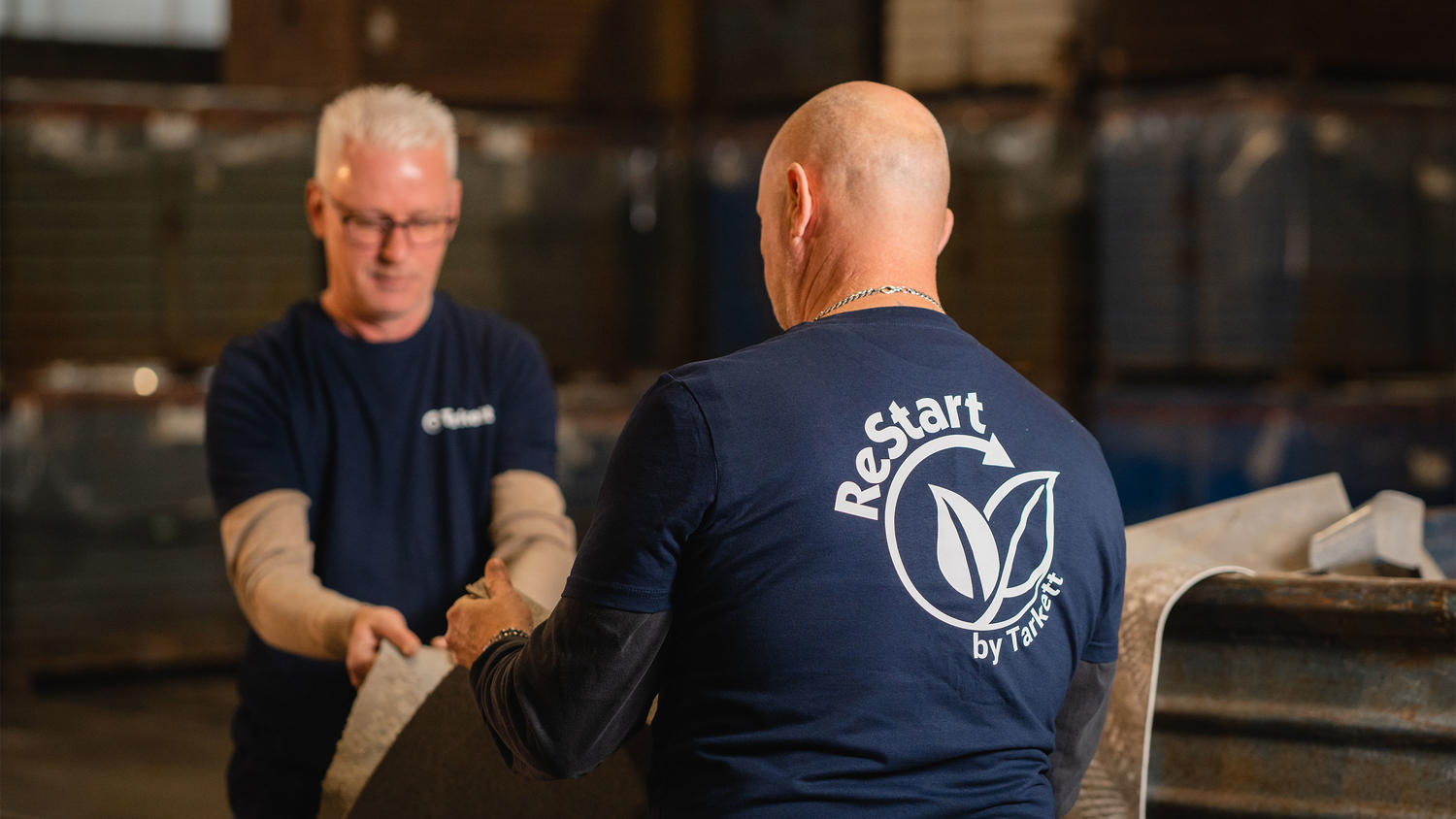 How does it work?
We've made the process easy and hassle-free for our customers. Contact your local Tarkett sales representative to sign a Restart® convention. We will then validate that your flooring is eligible for recycling and will simply come and collect it through ReStart®.

What's next?
We'll be scaling up our offering, so you can recycle different types of flooring, as we broaden the scope of our programme towards 2025 and beyond, enabling you to make further progress on your goals. And we'll keep on optimising the recycling process, too, so we can go further and faster, together.

*Calculation methodology is based on incineration scenario and average Tarkett homogeneous iQ range with surface weight 2.75 kg/sqm The values are based on ERFMI Generic EPD5 for homogenous vinyl floors with surface weight 3.25 kg/sqm. The ERFMI values have been recalculated taking into account the difference in weight compared to the example product. ERFMI, generic EPD "Homogeneous polyvinyl chloride floor coverings according to EN ISO 10581", Page 5, EPD declaration number: EPD-ERF-20180176-CCI1-EN https://ibu-epd.com/veroeffentlichte-epds
**Vinyl Plus https://vinylplus.eu/recycling/a-smart-material/sustainable-recyclable

Making conscious choices. For people and planet.
Tarkett Human-Conscious Design®