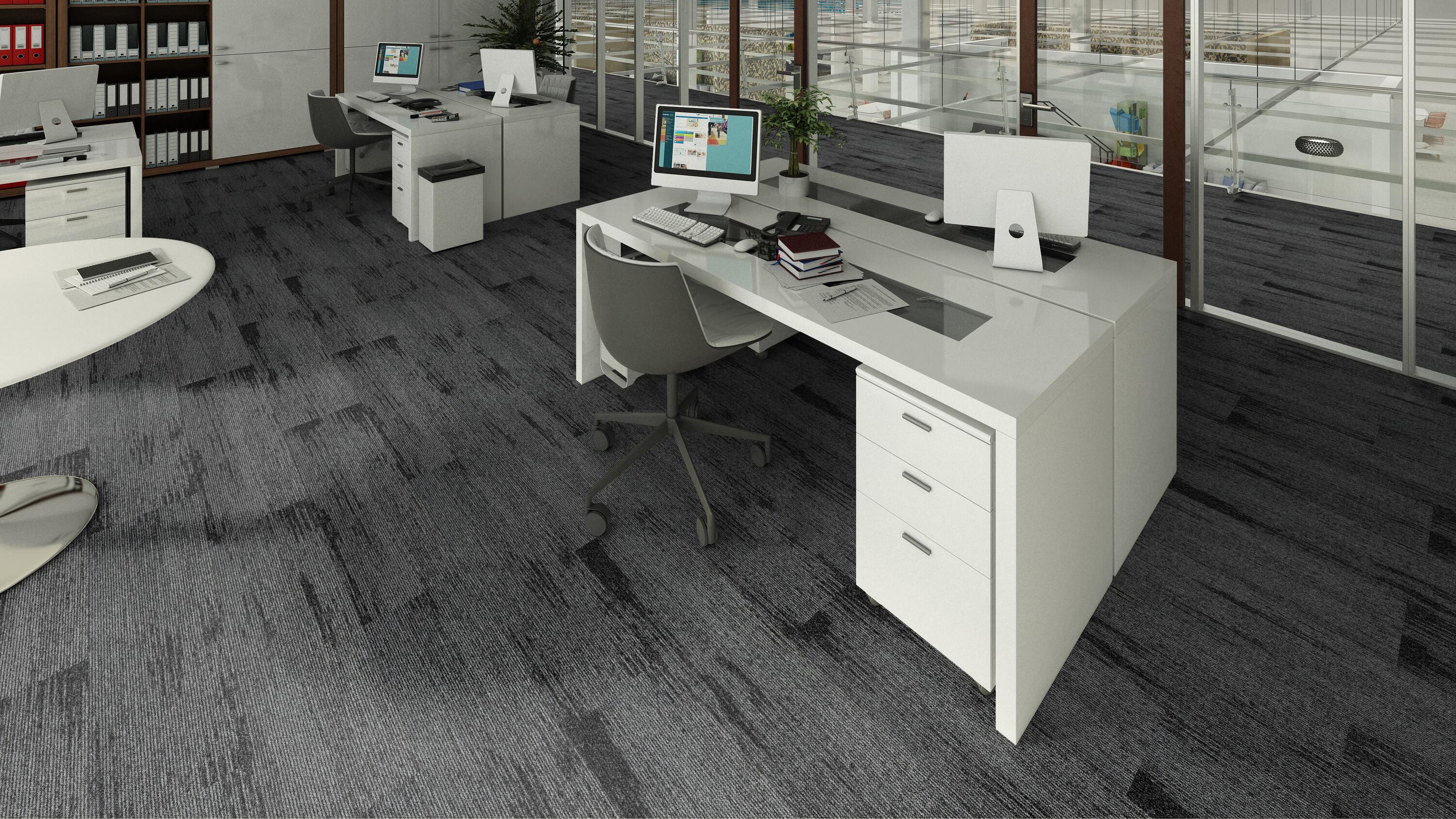 Our DESSO carpet collections available to ship in 48h!
Demanding delivery schedules sometimes require floorcoverings on short notice. We've got the colors, patterns and textures you need – shipped within 2 working days only!
Running up after a deadline? We have 70 references available on stock!
70 best-selling carpet tiles available in 50 x 50 cm tiles, available from stock to ship within 2 business days from our DESSO European factory in the Netherlands. The minimum order quantity is only 5 sqm and you can ship up to 500 sqm / product!
Created with versatility in mind, the hard-wearing and highly functional DESSO Essence acts as the building block in a portfolio of four carpet collections designed to fit seamlessly together.
DESSO Desert lends a feeling of vast, open spaces to the indoors with its subtly layered organic design. Like the shifting sands of the desert, this textured carpet tile allows you to play with the space to create a serene flooring.
Tarkett's ever popular DESSOⓇ Stratos collection has long delivered specifiers practicality, affordability and style.
DESSO Grezzo celebrates the pure, untouched beauty of the world's natural rocky landscapes and supports Tarkett's ongoing commitment to protect the planet's fragile natural resources
From the Ancient Greek word for Linen, the new DESSO Linon collection, takes inspiration from the timeless appeal and tactility of irregular woven fabrics and gives the look renewed relevance with a refreshing pop of pastel
DESSO Origin's Recharge and Retrace carpet tiles are 100% recyclable, the result of a holistic design process. The circular notion of "made to be remade" inspired both texture and pattern, with each product line reflecting the tactile beauty to be found in the perfect imperfection of the natural world.
Our AirMaster® collections combine great innovation, strong design and performance to boost health and wellbeing in every room. Discover our innovative AirMaster® Carpet collections.
DESSO Fields is a textured carpet tile that gives the distinct impression of a hand-woven textile. Its enlarged and irregular loops help create highly tactile flooring that will render any space warm and welcoming.
Owing to its organic high/low pile structure, DESSO Grain adds subtle movement to the space softening any sharp edges of the interior by introducing natural shapes.
The DESSO Arable carpet tile collection is grounded in ancient wisdom, taking centuries-old field lines and sunscorched agricultural landscapes as inspiration.