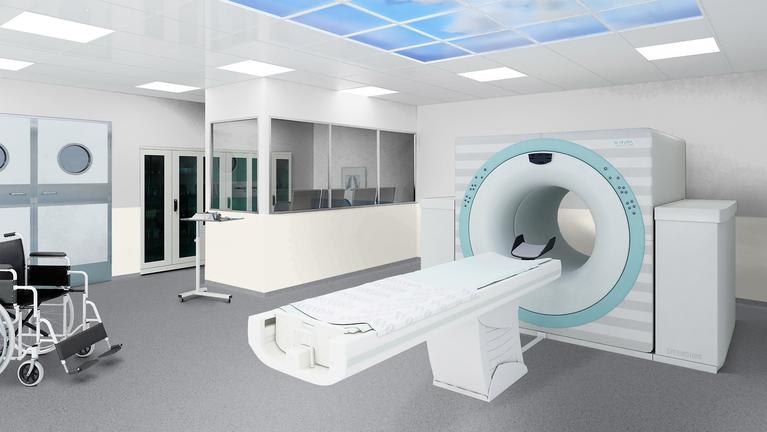 Polystyl Homogeneous Vinyl Range
Polystyl Homogeneous Vinyl Range is a comprehensive range of Homogeneous Vinyl Flooring that can match any commercial project expectations.
It includes both Type I and Type II depending on the traffic resistance required and budget, both Directional and non-directional designs depending on the design preference, made in Europe or China, both in Tarkett factories following Tarkett Quality Standards.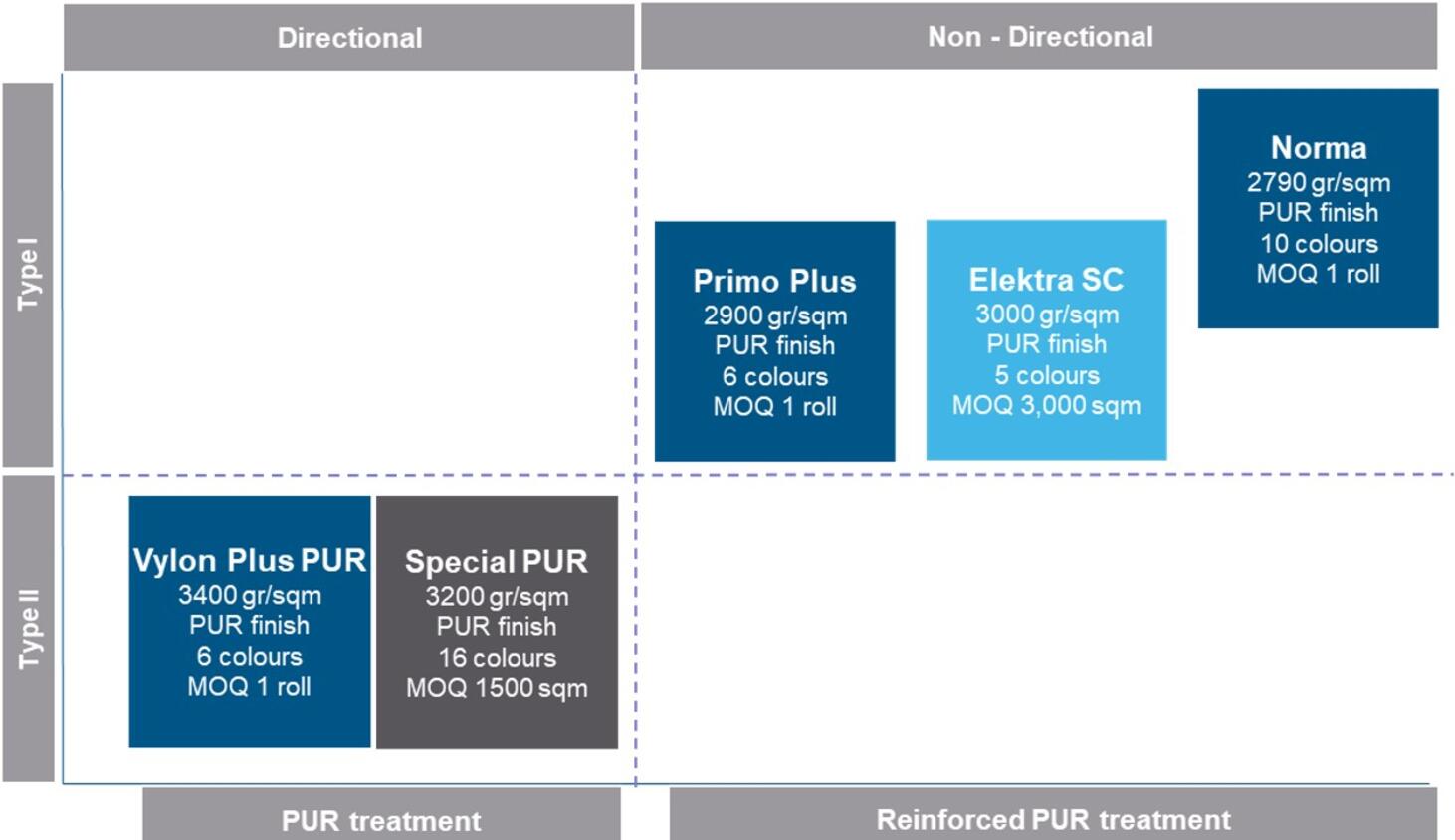 Vylon Plus PUR: with a soft pattern in 6 classic colourways, this Type II multi-purpose homogenous vinyl floor comes in sheets. It is a high quality product, Made in Europe, with excellent value for money. Ideal for heavy traffic commercial areas such as schools, shops or healthcare facilities, its PUR surface treatment enable easy maintenance and durability.
Special PUR: with a classic natural marble pattern available in 16 colors, this Type I flooring has a high resistance to wear, compression, stain and bacteria. Protected with PUR coating, ensuring an easier maintenance procedure it is suitable for heavy traffic in premises such as schools, healthcare facilities and any other types of public buildings. This solution is Made in China, in Tarkett own factory, to better serve Asian market!
Primo Plus: available in 8 best-selling colours and excellent technical properties, this European flooring is suitable for high traffic areas such as public facilities or Hospitals. By following properly the maintenance recommendations Primo Plus can be kept for many years with preserved excellent exterior and modern appearance.
Elektra 43: is an homogeneous conductive vinyl flooring with PUR Reinforced surface, which increases its resistance to abrasion and facilitates cleaning. The conductive properties of the flooring result from the graphite particles and the graphite backing of the roll. Copper strip should be used for grounding to ensure conductivity.
Norma: is a modern and fresh collection with 3D effects and accents in contrasting colours. Its non-directional patterns make it especially suitable for demanding areas in Healthcare, Aged Care and Education. The Norma collection is 100% phthalate free and contributes to good indoor air quality thanks to low levels of TVOC, considerably below the European standard. It is available in sheets and with PUR Reinforced protection.