Create an account and benefit from:
Easy sample ordering

Access to order history

Simplified contact with Tarkett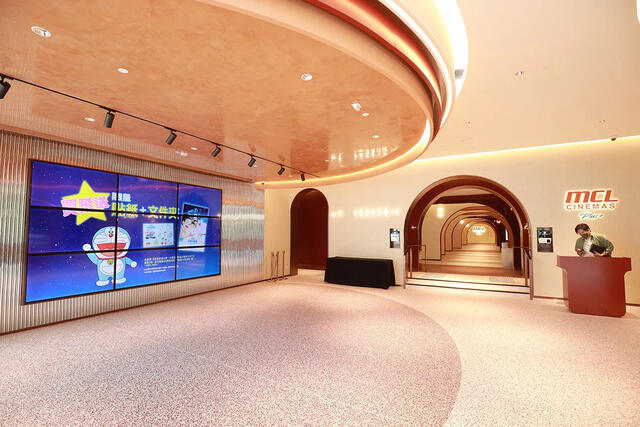 MCL Cinema Plus+
2022 | Hong Kong
We are very proud of this project completed by Golden Unison, our Channel Partner in Hong Kong. 
For its new opening, MCL Cinema Plus+ has selected Tarkett Homogeneous Vinyl for the flooring. They have used 1070m2 of iQ Surface to create a welcoming atmosphere. 
The iQ Surface collection's colourways are ideal to empower hospitality, stores and leisure area designers to create the best experience for their customers: both comfortable colours and trendy terrazzo patterns. It also bring the best to the cinema's owners thanks to a lifelong performance! Tarkett iQ homogeneous vinyl flooring is able to withstand decades of constant use without diminishing in its appearance, perfect for a cinema that sees constant crowd.
 In 2020, The Red Dot Design Awards 2020 rewarded Tarkett's iQ Surface due to its outstanding design quality!
©Spill HK
source: https://www.spill.hk/lifetech/MCL-Cinema-Plus-Diamond-Hill/
©鬼哥睇乜戲 BroGhostMovie
About
MCL Cinema Plus+ in Hong Kong offers a fun and enjoyable movie theatre experience with Tarkett's high quality flooring.