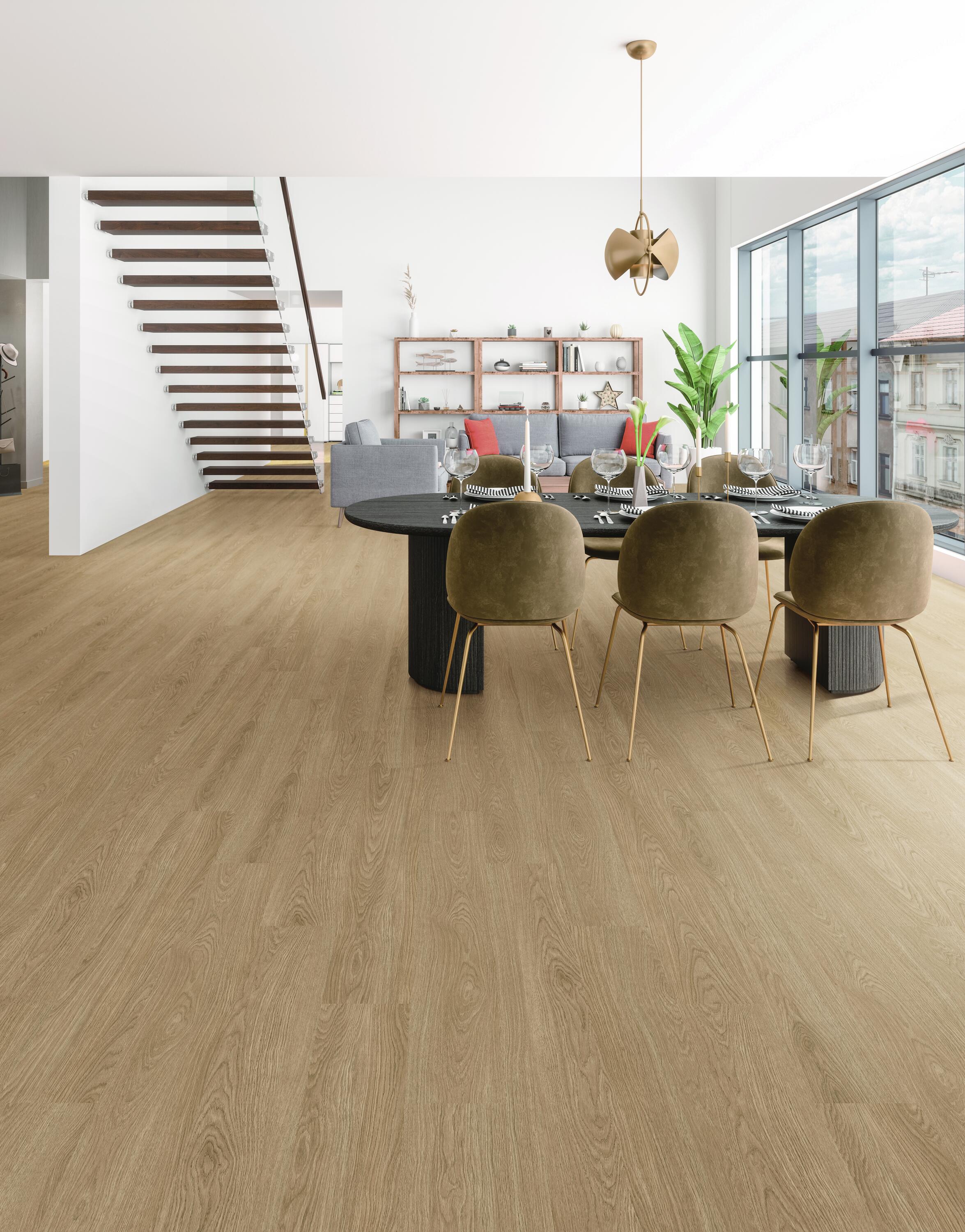 Laminate is a versatile flooring material that offers a lot of design possibilities. You can choose from several wood-effect designs, a myriad of colours, different plank thicknesses, and a range of textures and grooves. At Tarkett, our Laminate floors authentically interpret the highest quality wood finishes. They're available in a wide range of realistic decors, and the choice of widths and lengths makes it easier than ever to create a striking floor design.
Discover our new Pure and Access collections!
What are the main benefits of Tarkett Laminate Collection?
Affordable – Laminate flooring is locally made and come up with a competitive price. And thanks to the printed design layer, you can get the look of natural wood without the higher price tag.
Durable – Laminate has a treated, extra-strong top layer of Laminate, which makes it highly scratch and stain-resistant. This durability makes it a good choice for areas with high foot traffic. The top layer also provides water-resistance, which is an essential requirement for your kitchen flooring.
Easy to clean and maintain – The hard sealed surface with a stain-resistant overlay makes our Laminate floorings very easy to clean. Kitchen spills and food stains are easily cleaned up with a damp mop with warm water and a mild cleaner. The tight locking systems prevents dust and dirt from collecting between the boards. The dirt-repellent melamine resin surface is an excellent barrier against the growth or spread of germs, contributing to a healthier home environment in every living space.
Easy to install - At Tarkett, our Laminate floors come with a new profile that makes them fast and easy to install. This new locking system allows a smooth and flexible installation and offers the possibility to choose the way that suits you the best: plank-by-plank, row-by-row, tapping.