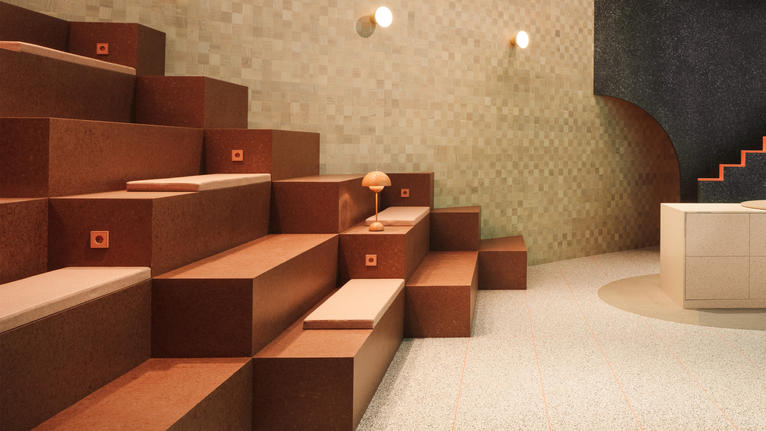 Tarkett iQ homogeneous flooring can turn back time. It will look the same, even after 25 years, thanks to its next-generation surface treatment and unique dry-buffing restoration technology. Together, they protect the colours, patterns and technical capabilities of all our iQ collections – keeping them new for life.
FOR LIFELONG PERFORMANCE
• The new iQ PUR surface treatment offers best-in-class resistance against chemicals and stains (watch video).
• Genuine homogenous flooring with a 2.0 mm wear layer.
• Unique dry-buffing surface-restorationtechnology (watch video).
FOR LIFELONG SAVINGS
• Faster and easier installation with our fully flexible flooring, providing a perfect coving and a watertight finish from wall to floor.
• Unique surface restoration producing significant economies: save 30% in cleaning and maintenance with no wax, no polish ever and see payback within 3 years.
• The lowest life-cycle costs on the market
FOR LIFELONG STYLE
•   A large selection of 11 patterns and 257 colours.
•   A comprehensive range means complete co-ordinated designs that flow seamlessly between ambiences and functions.
•   A multi-format approach compatible with acoustic, slip-resistant and static-control environments.
FOR A SUSTAINABLE FUTURE
people's well-being thanks to our Cradle to Cradle® approach.
• Benefit from our phthalate-free, 100% recyclable flooring, with very low VOC emissions.