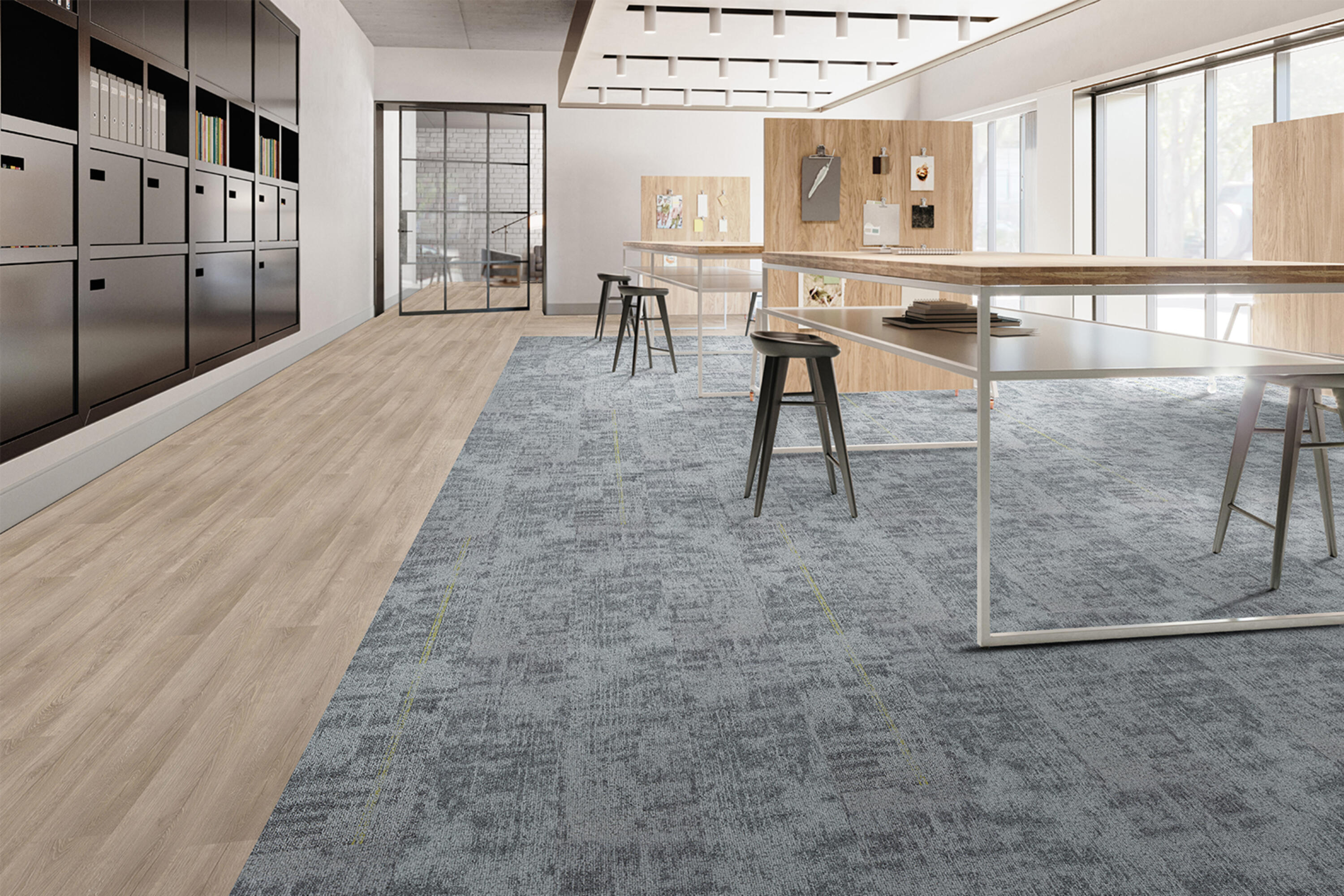 Domino & Layer Collections are back!
Domino & Layer Collections
The Energy of Modern Art
Domino and Layer Carpet Tile collections were designed from the inspiration of modern and abstract art. The colorful while subtle accent colours reflect the beauty and movements we can see in the paintings of the 20th century. The subtle touch of colours is applied on neutral base carpet in a movement that reminds us the movement of the brush on the paintings. The fresh and modern colours provide a positive energy and visually enrich the space where the carpet is installed. The high and low loops of the carpet remind us the texture and thickness of the paint on the painting.
The Power of Nature
Borrowing from natural elements, Domino and Layer provide a very natural feeling and biophilic elements into the workplace.
Domino introduces a subtle wash of colour to its neutral foundation, while its partner Layer, features organic brush stoke patterns. Blended seamlessly, mixing hues and textures, they remind us the transitions visible in the natural world.
These energetic designs with colorful accents give us the opportunity to visually enrich the space and provide positive energy to our environment!
Mix and Match Domino & Layer collections!
Domino and Layer collections are composed of three patterns that have been designed to work seamlessly together.
The light pattern is the best option to brighten the space and highlight the furniture.
The accent pattern enables to integrate fresh and muted touches of colours into the space, for a very modern design.
The darker pattern is more contrasted. It will bring variations into the design of larger areas. It is also a great option for high traffic areas, where the maintenance will be easier.
Colour Range
The color palette of the three patterns is comprised of five neutral base colour groups shared among the two collections, to enable better transitions among the patterns.
Combine and play with the different patterns and colours, which is ideal for large open spaces!