Sustainability Heroes to design human conscious spaces.
Circular flooring made easy for you
Tarkett Human-Conscious DesignTM is our pledge to stand with present and future generations. To create flooring and sports surfaces that are good for people and the planet. And to do it every day. Our Circular Selection exemplifies this commitment and the principles at the heart of our journey to the circular economy - designing out waste and pollution, keeping products and materials in use, and regenerating natural systems.
We've made sustainable flooring easy for you by pioneering post-use recycling technologies to close the loop on our products and bringing together our sustainable heroes in one comprehensive collection. This is just the beginning. We aim to expand this approach to other collections, as we continuously strive to implement new recycling technologies and take-back systems.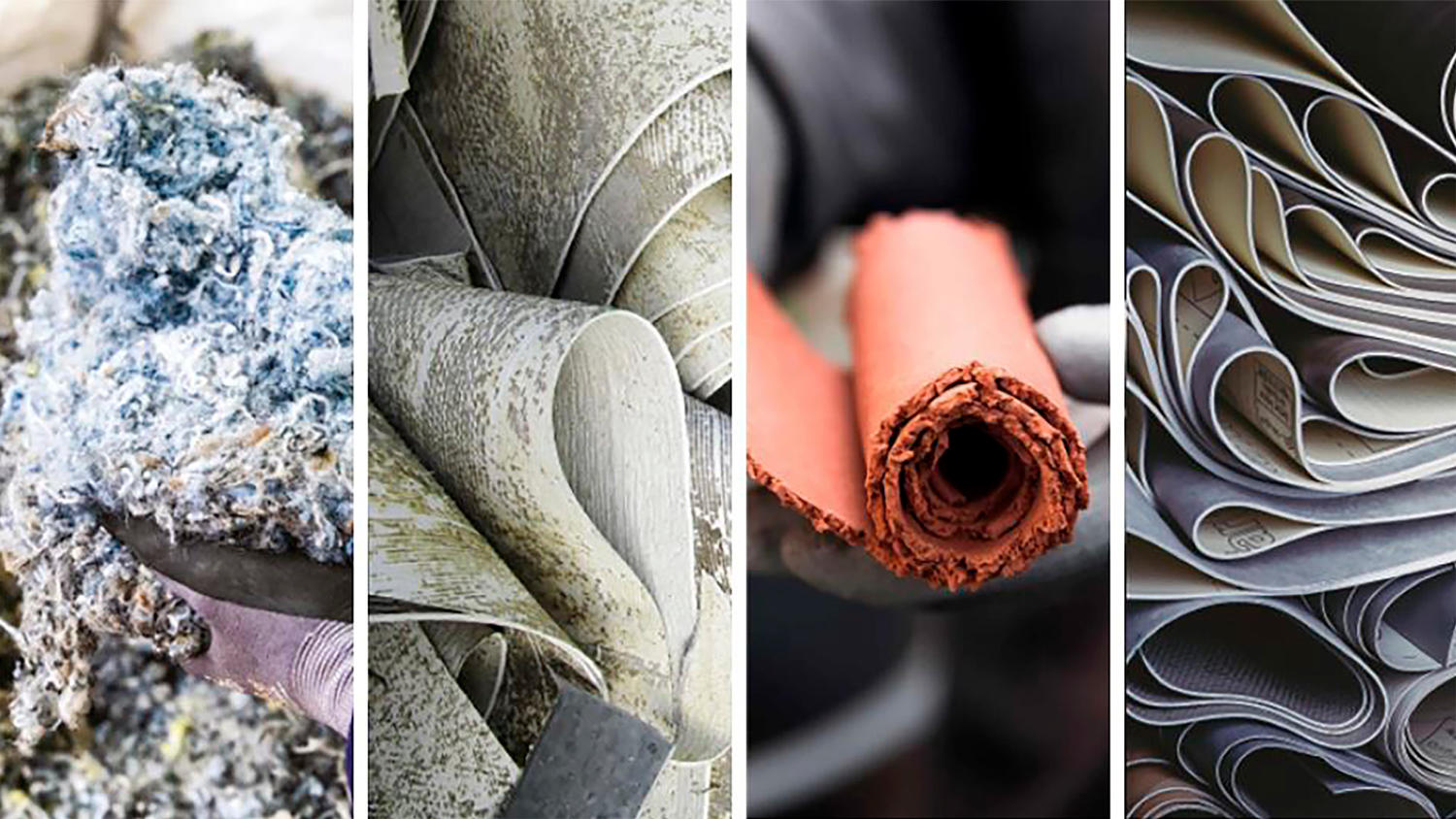 Your quest for sustainable flooring can be complex and confusing, and sometimes you just don't have all the information you need. At Tarkett, we want to help you make informed choices. And we're always striving to deliver greater transparency on the impacts of our materials and products.
Our circular selection is:

Recyclable. Endlessly.
Take-back and recycling installation waste and post-use flooring.
Good for People and the Planet.
98% of our raw materials (over 5,000) are third-party assessed according to Cradle to Cradle® principles.
Phthalate-Free.
All our European vinyl collections are phthalate-free.
We can all agree that recycling safe materials is a good thing but doing the right thing isn't always easy. How can you be sure your post-installation or used flooring comes back for a second life and doesn't end up as landfill or goes to incineration? Our sustainable flooring collections are recyclable through our take-back and recycling programme ReStart®*. This means: we have a local logistics partnership to collect installation waste and post-use flooring; and we process installation and post-use waste at our own facility, transforming it into new raw materials for products. Leave it to us! Our hassle-free flooring take-back and recycling programme, ReStart®, will take it all away for recycling and provide you with certification of the amount of material you contributed.

*Please contact your sales representative to check if ReStart® is operational in your country.
Making conscious choices. For people and planet.
Tarkett Human-Conscious DesignTM
Play
Discover Note Design Studio's curation of the Circular Selection through the PLAY and find inspiration for safer and healthier spaces.
Read more
Download brochure
ReStart®
Find out more about our take-back and recycling programme, ReStart®.
Read more
Recycling
Finding innovative new ways to recycle every last scrap.
Read more
Have confidence in your flooring choice with our Circular Selection.
Climate and circular economy
We're committed to creating a circular economy. Closing the loop on waste, preserving natural resources and reducing the impact of climate change.
Relentless scientific testing of materials and radical transparency for your peace of mind.
Leading the way in Indoor Air Quality, so you can breathe easy.