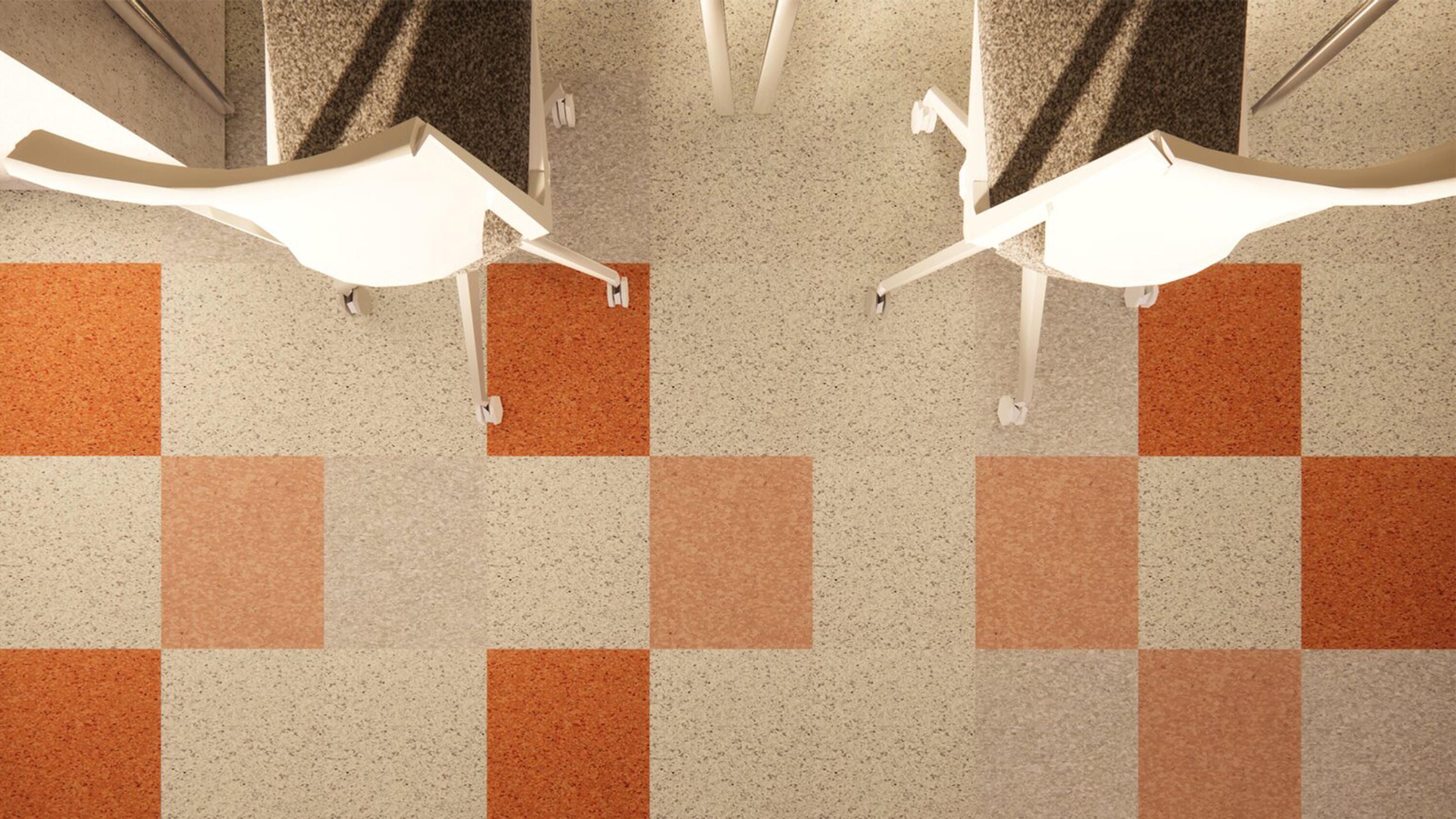 Tarkett VCT collection brings great design and outstanding value together in a long-trusted solution. It includes 29 designs carefully selected presenting a palette of favorite neutrals and colorful accents that can be mixed and matched in creative layouts. This collection comes in two different thickness 2mm and 3mm depending on the traffic and resistance of your project! The 3mm construction enable to withstand traffic and rolling loads, delivering strong performance where it's needed most. The 2mm construction has the best value for durability ratio.
Tarkett VCT collections come with 4 ranges: Naturalia, Naturalia Plus, Conductivity, and Pastelito. Naturalia comes in 2mm and 3mm thickness and 2 formats : 30x30 or 45x45 cm. It includes a complete range of best selling colours. Naturalia Plus comes in 3mm thickness only 2 formats: 30x30 or 45x45 cm. It includes 8 elegant neutral designs, suitable for Healthcare, Eduation or Light Industry use. Conductivity is the Conductive offer. Pastelito VCT showcases 8 beautiful pastel designs, elevating the beauty of an affordable construction. It is the perfect solution for Education, Stores & Shops or Healthcare facilities!
It enables to keep sensitive environments such as operating theatres, computer rooms and electronic safe. Adapted for high traffic environments, its highly resistant and easy to maintain.
Tarkett VCT is phthalate-free to contribute to better indoor air quality. A complete solution from every angle.
Discover Tarkett's VCT collection range