Homogeneous Vinyl
|
Circular Selection
iQ Granit - Granit PASTEL ORANGE 0457
Designed for education and healthcare facilities, iQ Granit offers outstanding performances. New patterns, new colours, all imagined to combine but also beautiful on their own. iQ Granit offers extreme durability as well as superior wear, stain and abrasion resistance for all heavy-traffic areas. No need for polish or wax, a simple dry-buffing is enough to restore this floor's original appearance. Thanks to a range of formats and coordinated accessories—including acoustic, static-dissipative and slip-resistant flooring options—iQ Granit is a genuine multi-solution offer. This collection is part of our
Circular Selection
.
Technical and environmental specifications
Product type:
Homogeneous poly(vinyl chloride) floor covering (ISO 10581)
Commercial classification:
34 Very Heavy
Industrial classification:
43 Heavy
Country of origin:
Sweden
Surface treatment:
New iQ PUR
Recycling. Good in theory, better in reality.
Recycling installation flooring waste is a no-brainer. But how to recycle used flooring when it comes to the end of its life? Often covered in glue, bits of concrete and other chemical residues from years of use? Now there's a challenge! We have developed a new technology to disassemble and recycle our post-use homogeneous flooring while retaining maximum material purity and creating secondary raw materials with equally good performance and durability to create new homogeneous flooring.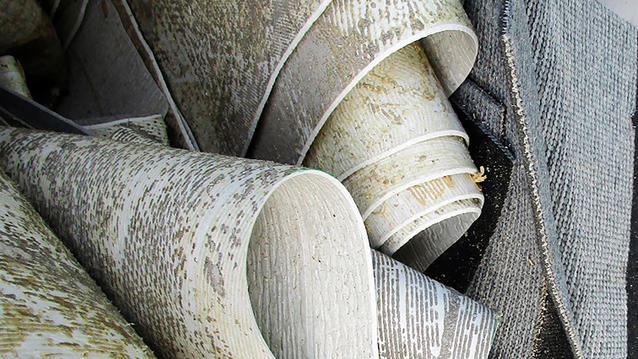 Circular selection
This collection is part of our Circular Selection which exemplifies the principles at the heart of our journey to the circular economy - designing out waste and pollution, keeping products and materials in use, and regenerating natural systems. We've made sustainable flooring easy for you by pioneering post-use recycling technologies to close the loop on our products and bringing together our sustainable heroes in one comprehensive collection.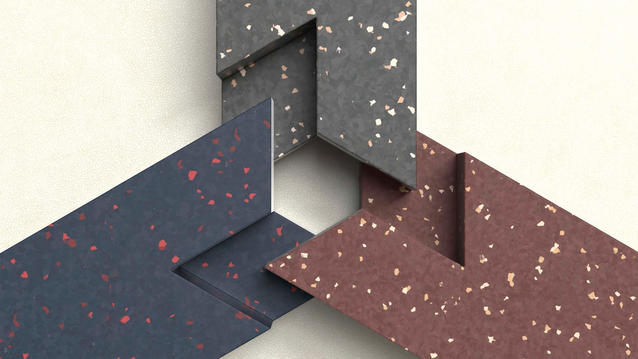 Technical and environmental specifications
Developed with the Circular Economy in mind
Read more about how our iQ vinyl flooring collections can be recycled through our take-back programme ReStart or our post-use pilot project in the Nordic countries.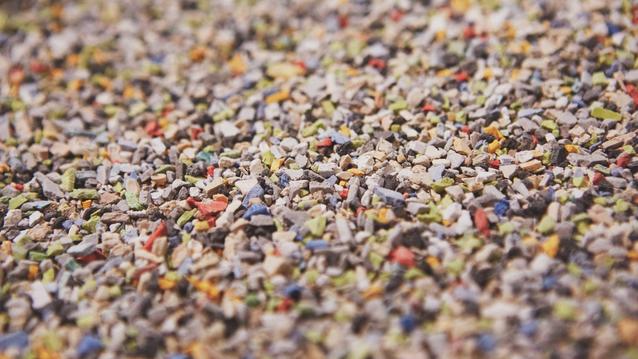 Designed for education and healthcare facilities, iQ Granit offers outstanding performances. New patterns, new colours, all imagined to combine but also beautiful on their own. iQ Granit offers extreme durability as well as superior wear, stain and abrasion resistance for all heavy-traffic areas. No need for polish or wax, a simple dry-buffing is enough to restore this floor's original appearance. Thanks to a range of formats and coordinated accessories—including acoustic, static-dissipative and slip-resistant flooring options—iQ Granit is a genuine multi-solution offer. This collection is part of our
Circular Selection
.
The iQ Granit Granit PASTEL ORANGE 0457 is suitable for applications in